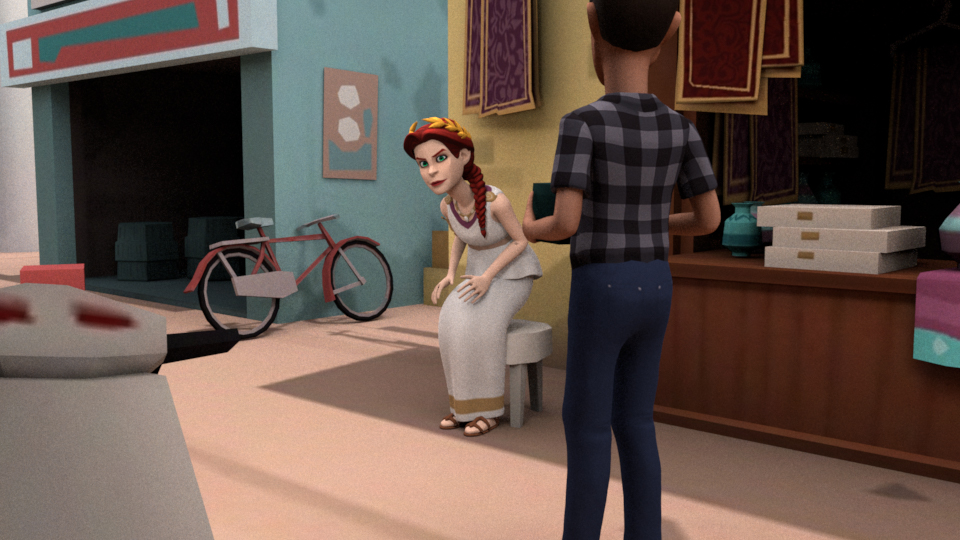 This is probably obvious to everyone reading this, professionals and fans alike, but animation is hard work. I'm learning this the hard way. I'm in the middle of production of my first animated web series Mighty Aphrodite!, and I'm quickly finding out that there are a lot of hidden tasks involved in producing something like this that actually haven't anything to do with animation at all.
It's fundraising, yes, but after that it's writing, and scheduling, and recording voice artists, and editing.
And then it's design and animation (in my case nearly all the design work was done by somebody else, an artist at the company who makes Plotagon), and then you have to render it all out. It was supposed to be a short little thing, just a few quick inserts to cover things Plotagon couldn't do.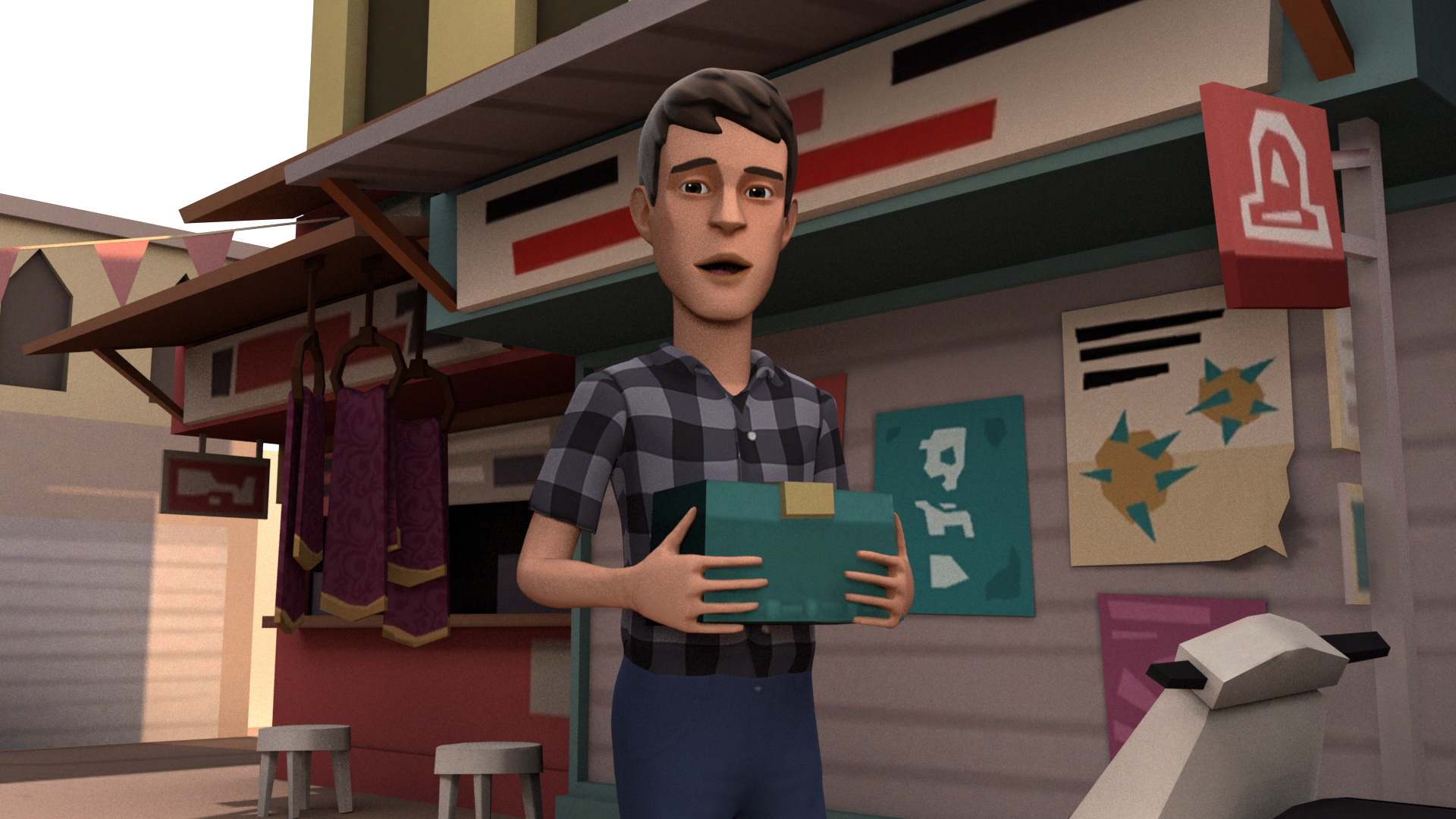 And then reality hit. Plotagon, as neat as it is, really isn't suited for dramatic storytelling. Not really. Your actors can stand or sit in interesting settings and talk to each other. And that's it. No walking through the scene, no getting up or sitting down as a motion, no carrying anything, no hand props (unless you count a cell phone welded to their hand), no running, no falling down, no dancing (unless you count dancing in place doing a weird sort of Austin Powers dance move). Even something as simple as a character handing a bag of coins to another character requires special animation.
So, you do your best, and you light everything, and render it out, and then you discover that you haven't checked your scene well enough before sending it to the render queue, and you've just wasted $100 of render farm resources, and you didn't have it to spare. Vowing not to waste any more money, you render it on the one machine you have, and 216 frames takes 3.5 days. So you're now trading dollars for time.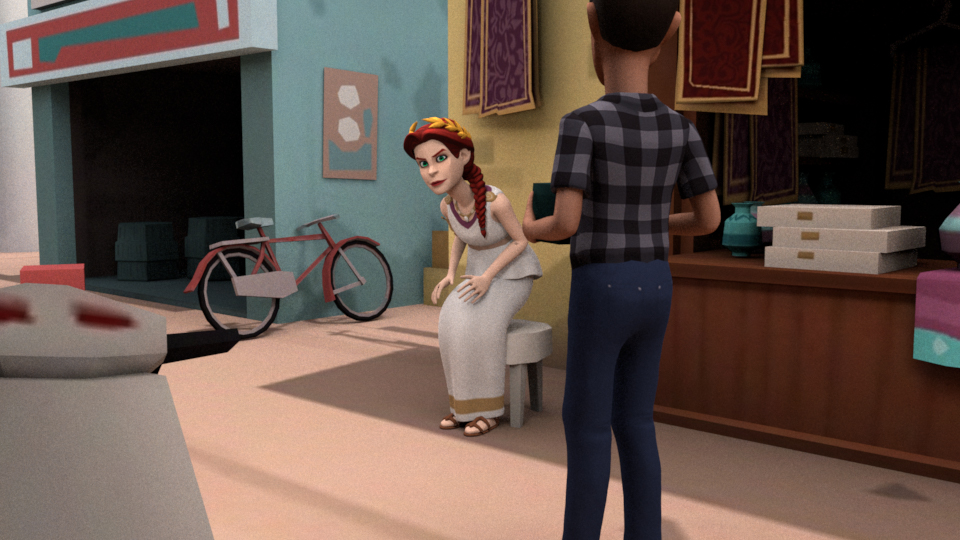 Some people use a game engine to produce their animation. Some animate straight up in Blender, or Maya. I'm doing a hybridized approach, animating using something similar to a game engine, and then padding out its capabilities when I hit something in the script that I need to do that it can't do. The next result is that, at most, I have to hand animate perhaps 500 frames out of the some 8000 frames that comprise the episode, which is an enormous savings of time and effort. I only have to animate about 6% of the completed episode, and while that sounds great, and it means my production costs are $300 to $400 per episode instead of $25,000, it's still a daunting, soul sucking amount of work. The production literally owns you until it's done.
So far my damned project is about four months behind schedule. Thank God my backers are all behind me and being patient. But boy, lesson learned. An errant line in a script can mean weeks of extra expense and production effort. I'm so looking forward to finishing this episode, so I can get to work on the next two. This is a story that needs to be told, and we need significantly more money than I got on the first Kickstarter to make it not painful to produce the next batch of episodes.
The payoff, though, should be pretty huge. I'm using Plotagon to save me 95% of my production costs and time, at least, but it's something that isn't likely to be spawning a hoard of imitators. My show is going to set some records, and hopefully be greater than the sum of its parts.
-30-