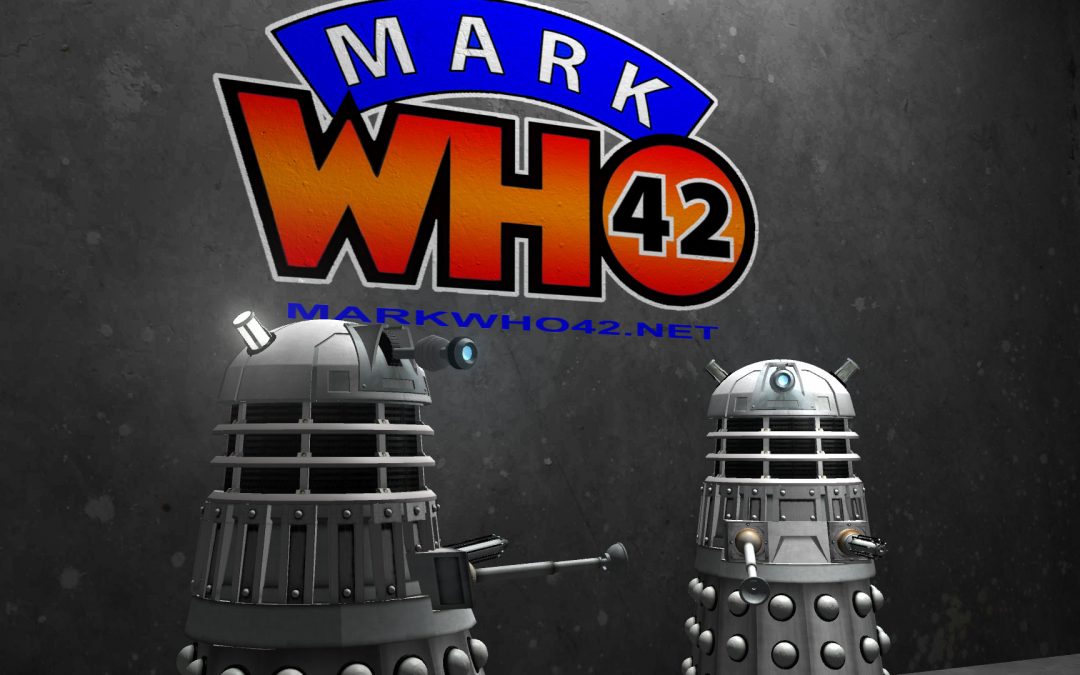 Of course, it's always a team effort making something like this, but I took a template provided by Iggy Matthews of Let's Get Reelz, with voice acting by Christian Basel, and produced a 30 second television spot that will air on Bright House Cable in central Florida for the September 19 debut of the new series of Doctor Who. It'll air twice, and thousands of people will see my work all at once.
What's more exciting is that once I got the materials I was able to bang this thing out in just three days start to finish, and that's in the midst of doing my other work for my science fiction radio station as its station manager and head writer.
It was made to promote the award winning The New MarkWho42, the widely popular Doctor Who themed radio talk show that airs each Wednesday and Friday on Krypton Radio. The New MarkWHO42 is produced by Mark Baumgarten, and features weekly panelists Mark Baumgarten, Patricia Helm, Eduardo M. Freyre, Patrick Hawkins and Christian Basel.
The commercial, produced in full 1080i HD, will air twice this September 19 on Bright House Cable, serving central Florida, in conjunction with the airing of The Magician's Apprentice, the first episode of the 9th series of Doctor Who, starring Peter Capaldi.
The original spot concept did not include Daleks. That was my idea, and I got some Dalek models, fixed them so they'd look good on HD, rigged them, lit them, animated them, then recomposited the entire spot in After Effects, replacing every single element, but using the original animatic as a guide.
The Dalek voices? Yeah, those were me too.
The ramifications of this are:
I got to do one of those time crunch, "failure is not an option" jobs I used to be known for.
I got to reacquaint myself with Maya, and I'd gotten a bit rusty and hadn't realized just how rusty – but I'm back up to speed now.
I got to do this for a radio show on my own radio station, and for friends of mine who produce one of our best shows. This will help them sell advertising for their show, which will help not only them, but the station, and then by proxy, me.
Pretty good start to the week.
-30-