This is not how I thought this was going to go.
My first director's credit was supposed to happen 30 years ago. That's how I saw it all happening in my head, anyway. But I quickly found out that unless you're born into the system at the right level of connectivity, that's just not going to happen. If you have responsibilities to anyone but yourself, it's just not in the cards, because you can't risk letting them down.
And so it went, until I was 61, and I was finally in a position in my life to try something, because at this point I had to try something to move forward because nothing else was working anyway. And what I did was this.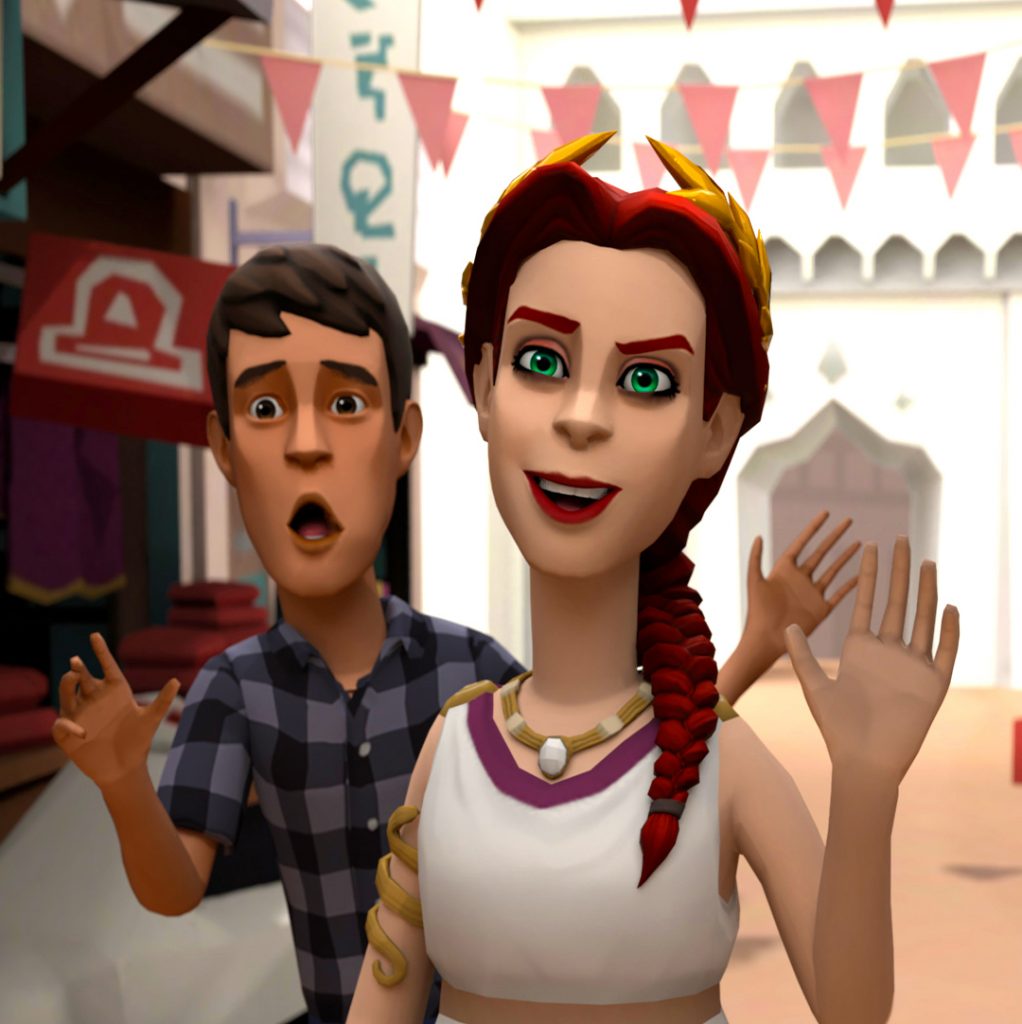 I created an animated web series almost on a whim, using a machinema engine that ran on my phone. We made a Kickstarter, it succeeded, and by the time we're done we'll have four animated episodes, about 3 minutes long each.
Gone with the Wind it is not. But it's real, and it's mine, and it's my first producer's credit, my first writer's credit, my first director's credit. As small a project as this thing is, I brought this into being by sheer force of will, and with the help of my wife Susan (without whose support it wouldn't have been possible, and without whose participation it would have suffered from a character arc standpoint), and my actor and voice actor friends, we made a thing. It's up on IMDB now, and it gives proper credits to everyone who worked on it.
The thing is, in my 20's I thought I was going to be a director by the age of 30. I went to film school, graduated from UCLA, concentrated on screenwriting because it was cheaper than paying for all that film lab work, and I had a bunch of friends at the time who were all going into terrible debt paying for their student films. So I got my degree and out into the world I went.
And part of it was because UCLA at the time was not all that great a film school, and part of it was because I lacked the industry connections to make any impression on anybody, but my career foundered after that, and I went into computer programming and game development instead, and it was only after years of that that I finally came back full circle. Computers were now being used to make movies with, and I sort of slipped in the back door while nobody was looking and ended up with some 30 odd film credits. Unfortunately since I was working for an often neglected department in a very large studio, I almost never got screen credit for the work I did.
No matter. I still did the work, I still learned what a world class organization looked like from the inside, I still learned what world class artists and animators did every day and if not in every detail how they did it, at least what they did and where to look things up.
And now my lifelong dream of becoming a director and writer has come to pass, but it's on the smallest project one could imagine. But it's a commercial project, for a company – my own company, which I founded – and there's an IMDB listing.
What more may come of Mighty Aphrodite! The Web Series? I have no idea, but I bet we can make some waves with it once I get the fourth episode done – and then we can release them all as a single piece, a 'fifth episode', if you will, which will be a good solid fifteen minutes of animated narrative.
I'm certainly humbled by the entire process. I imagined myself at the helm of much greater projects than this, but starting with literally nothing but an idea, I and my friends made something happen. We moved the needle.
I've always wanted a home at the Magic Store. I didn't anticipate either that I've have to build the Magic Store myself, nor that the roof might be made of cardboard.
This year I'm hoping to put some shingles on that roof.
-30-